About Us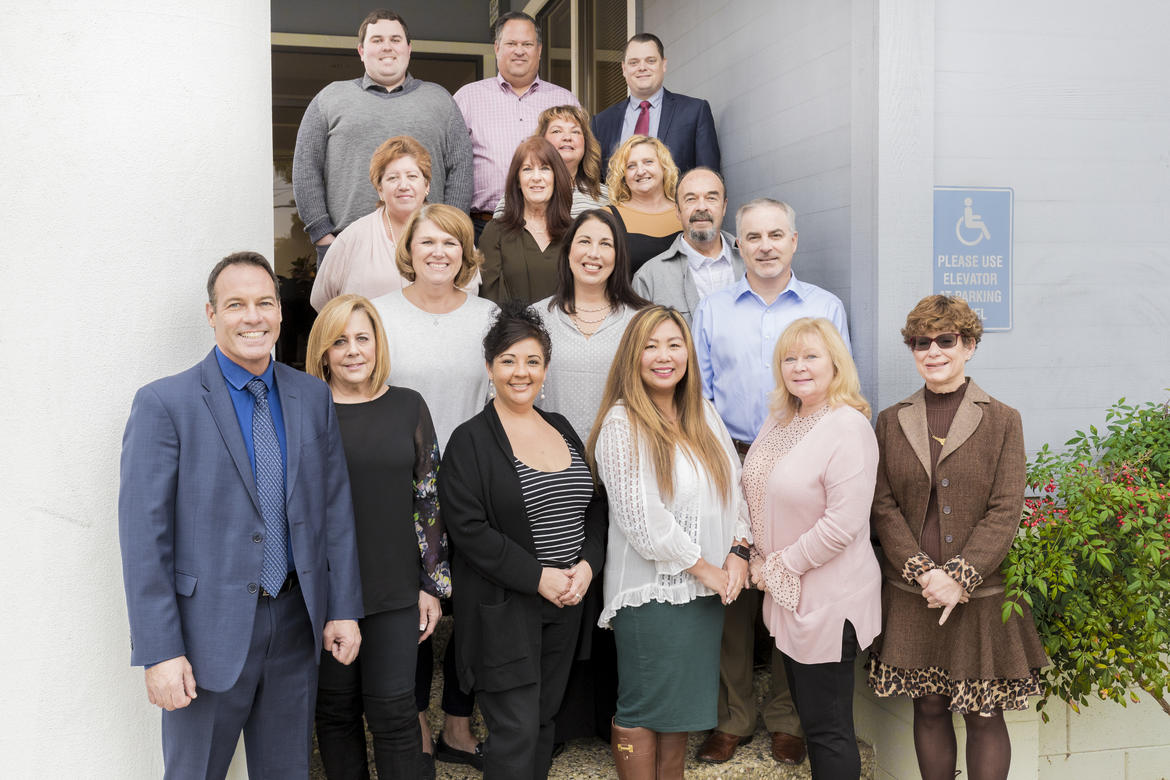 ---
Diablo Valley Insurance Agency is a full-service independent insurance brokerage located in Walnut Creek, CA. Founded in 1956, our agency has been providing insurance services to clients throughout Northern California and the Western United States for over 50 years. Our team of insurance professionals will take the time to understand your needs, whether personal or related to your business, and provide the best products and services for you.
We will help you find the right combination of tailored, personalized insurance coverage at just the right price to fit your needs.
Insurance Tailored For You
We invite you to complete an online quote, call us at 925-210-1717, or contact us at request [at] diablovalleyinsurance [dot] com to review coverage options for car insurance, home insurance, business insurance, renters insurance, boat insurance, and more. We provide free, no hassle and no obligation insurance quotes to help you make an informed insurance decision.
Affordable and Reliable Insurance Choices
Diablo Valley Insurance strives to offer you quality insurance coverage, a high level of professional service and a long-term relationship. As independent insurance agents in Walnut Creek, well research rates and coverage from top insurance companies to find the best insurance rates and insurance plans for you. We do the insurance shopping and comparing for you to save you time and money!
Contact us or request a quote online today!
---
I have been working with Scott Santos at Diablo Valley Insurance for our business lines as well as our personal lines. Anytime I hear that someone is in need of new insurance I refer them to Scott and DVIA because they are THAT good. They are always so happy to help, very responsive & super timely. I couldn't wait until one of my business policies was up for renewal so that I could have them take it over. Even if you aren't unhappy where you're at, it cant hurt to have to quote something for you. They are truly SUCH a pleasure to work with!
I wholeheartedly endorse Stephen Oldfather of Diablo Valley Insurance Agency, Inc., located in Walnut Creek, California. Mr. Oldfather is my agent of choice! I receive immediate responses from Stephen on all my questions. He has developed policies from Safeco Insurance that truly represent my needs.
Early last year I left a very well known insurance company that I'd been with for 40 plus years due to their lack of representation. They didn't know the meaning of customer service. Additionally this company raised my policy insurance rates to triple what I was paying the previous year.
Thanks to Stephen I've saved a considerable amount of my hard earned money annually with better coverage with my Safeco policies! I have home, auto, and umbrella policies that Stephen designed and continues to monitor. Stephen Oldfather is the insurance agent for you if you're looking for an honorable and hardworking agent. These qualities are rare especially in the insurance industry.
Excellent service! I worked with Scott Santos to get a new auto insurance. Scott was very detailed and attentive in learning about my insurance preferences and answered all of my emails and questions very quickly. He was very informative and helpful in explaining about insurance details that I didn't know. He ended up finding the best coverage for my situation that saved me over $1000 a year! I highly recommend Scott and Diablo Valley Insurance Agency! Thanks for outstanding service!
Alissa Reynolds stopped what she was doing and went out of her way to help me when I needed her most! She is a great agent and a kind and caring person. I will give my business to Diablo Valley Insurance for years to come!
Janice Velarde is fantastic! She makes getting and having insurance simple. Janice is friendly and always helps explains things if I ever have any questions. I moved to Los Gatos and chose to stay with Diablo Valley Insurance, so that should tell you everything you need to know!
Diablo Valley Insurance is a high service level experience. As a new customer who has done business with most of the major carriers, I can say that DVIA is second to none with customer service. This starts at the top - Jon Oldfather, CEO/Owner takes great pride in customer service and demonstrates this with his personal involvement and follow up. Stephen Oldfather is our representative, and we were extremely pleased with our recent home purchase and Stephen's level of engagement to ensure we could get into this dream home. We can sleep well at night, knowing the Oldfathers are on the wall. These guys are a 'must have' on our personal team - you can't go wrong here.
I have worked with Diablo Valley Insurance since 1992. Through all these years, they have been an excellent advisor in helping me with my business insurance needs as well as my personal insurance needs. If there is a claim or question that needs to be taken care of, Jon and Rebecca are right on top of it. They are an asset to my family run company and it's great to have their help.
I recently looked into lowering my auto and home insurance costs and came across DVIA. Stephen is the nicest, most helpful person I think I've ever met. He was so understanding and patient with me as I asked questions and he found me new policies that lowered my monthly costs quite a bit. He was responsive to every phone call and email I sent him and I couldn't recommend him more highly!
I have been meaning to take time to share how delightful it is to work together. Your consistent level of detail-oriented and prompt support clearly surpasses any potential "competition." It is particularly helpful at an organizational level that you both anticipate and plan well in advance of insurance expiry dates. Thank you for taking sufficient time for a detailed read of our many requests for certificates of insurance. Eliminating the "do-overs" has surely helped maintain sanity with all these certificates. I took a look at it appears that in the calendar year 2014: we requested approximately 108 certificates. Thank you so much for helping us to keep it all straight! I look forward to another year working together.
Everyone is so friendly at this office. I have the privilege to have Susie Geissler as my agent. She is always quick to respond to my calls or emails. She is very knowledgeable and proficient. I recommend Diablo Valley Insurance to all my friends.
Our experience with Diablo Valley Insurance Agency has been fantastic! We have been doing business with them for the past seventeen years. They hold all of our homeowners, auto and boat policies. The staff at DVIA is incredibly helpful and courteous. Whenever we call with any type of question or concern they are able to answer it immediately. They have given us the best rates possible and will do anything to insure that we are happy and satisfied customers.
First class organization! I am a start up in Walnut Creek with Diablo Paper Shredding and Diablo Valley Insurance was very accommodating and they really know their insurance. They stay in touch and walk you through the entire process. Highly recommended!
I have been a customer of Diablo Valley Insurance for over 30 years. My whole family, mother and sister's family too. We have many policies with them. Recently, I have had to call our agent Janice on numerous occasions recently regarding two accidents my young adults were in. Janice has always been super friendly and always return calls and emails right away. She took the time to explain to my daughter how an accident claim works and gave us very good advice.
---
Where We Are
Offices in / Licensed in
We are located in Walnut Creek, California, and are also licensed in Arizona, Colorado, District of Columbia, Florida, Idaho, Illinois, Indiana, Georgia, Kansas, Louisiana, Massachusetts, Michigan, Minnesota, Mississippi, Missouri, Nevada, New Hampshire, New Jersey, New Mexico, New York, North Carolina, Ohio, Oklahoma, Oregon, Pennsylvania, Rhode Island, South Dakota, Tennessee, Texas, Washington, Virginia, and Utah.